Monday, December 1, 2008
I made this sheath for a David Farmer knife. The customer wanted a "vine" pattern so I did a leaf beltloop and made some vine/leaf designs on it. It isn't really carved...I used a freehand groover to make the design and used a modeling spoon to add depth and texture.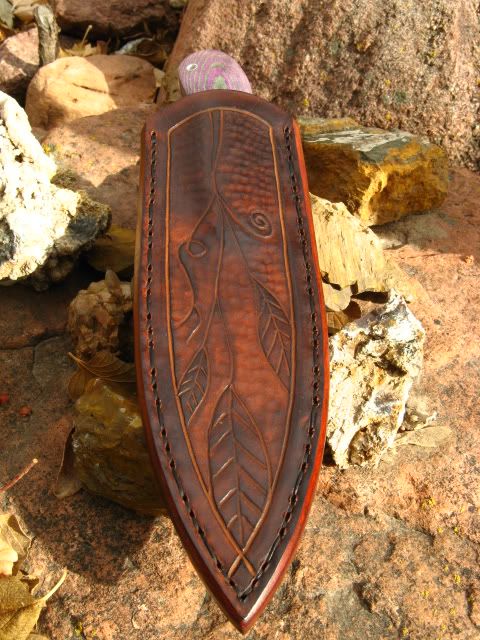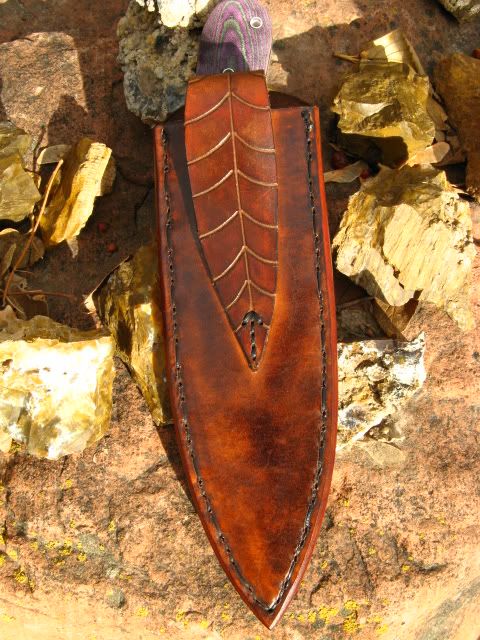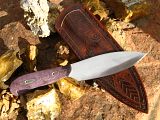 Friday, September 26, 2008
Some pictures of sheathes I have made in the past couple months.
Click on the pictures to enlarge them.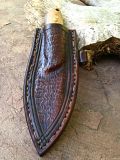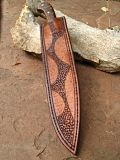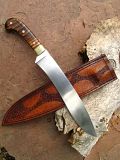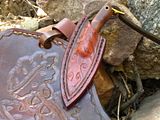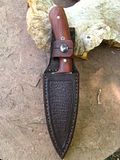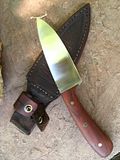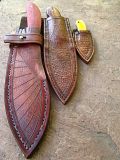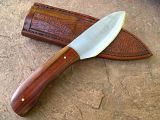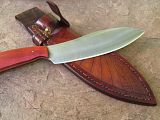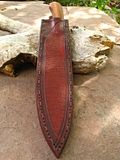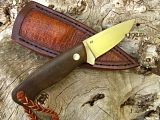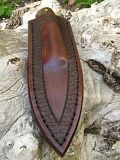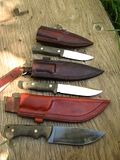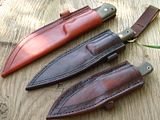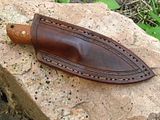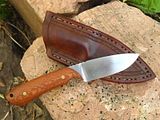 Wednesday, July 23, 2008
This is the smaller companion blade to the large "nessiezilla" camp knife shown below. I have yet to make a sheath for it.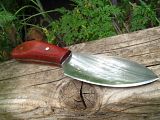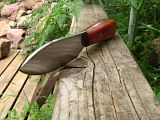 The original osage scales on this knife were held on with bolts. I decided to rehandle it and give it some black liners and a mosaic pin.
The pouch sheath has stylus texturing.