Thursday, March 13, 2008
I rehandled this Ranger RD-7 with lions blood amboynia burl. Made a sheath and matching firesteel also.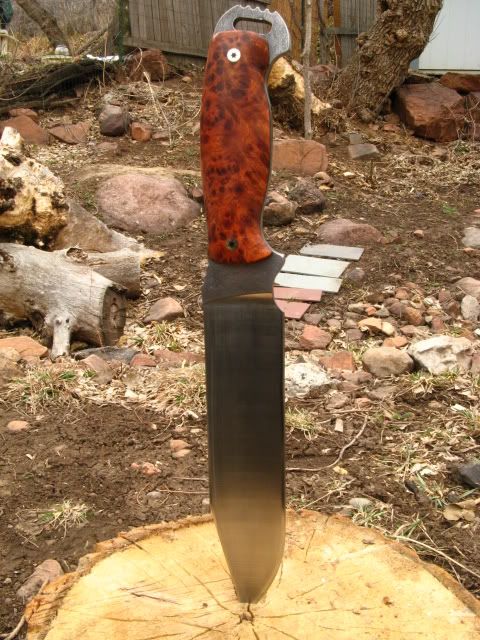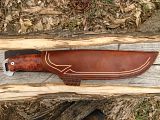 I have taken on a commission to put handles on several damascus blades. My idea is to match the pattern of each blade with a suitable wood. This is the first.