Just a couple recent sheathes. First is a stout baldric carry rig for a golok by Bruce Culberson. This one is 10-12 ounce saddle skirting with dual welts. Fit is very tight and the massive blade doesn't budge while inverted and shook.
Click images to enlarge.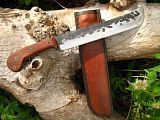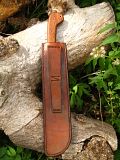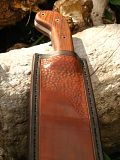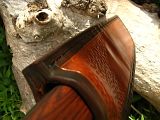 Next up is a necker sheath for a Darrel Aune striker knife. It has an elm leaf decoration.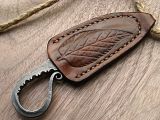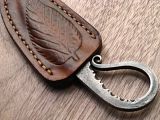 And something different. A 1" rifle sling I made up for my H&R Pardner single shot 20 gauge. Also a shotshell holder I made to go with it.